To say that 2020 has been a tough year for the Energy Industry would be an understatement. The recent leg down in oil prices has wreaked further havoc on an industry that was already struggling to adapt to the current realities of over-supply, technology innovation, and business model advances. The year has been riddled with massive layoffs and early retirement packages, and the industry's personnel exodus is just beginning. In past downturns, layoffs were painful but tolerated because almost everyone affected expected to return when energy prices would bounce back. They were dedicated to the industry and would return to work during the upturns frantically trying to ramp up to meet demand. The Energy Industry has always required a significant amount of specialized skills and knowledge, and also provided a rewarding career for many. However, with this downturn, many people with the necessary skills and knowledge now consider the Energy Industry unstable, low-tech, and antiquated. The industry's ultra-conservative nature, coupled with its instability and the general unpopularity of the sector, will make it difficult for many companies to attract talent once economics rebound. The inability to operate effectively without critical knowledge and skills is yet another crisis on the horizon for management teams.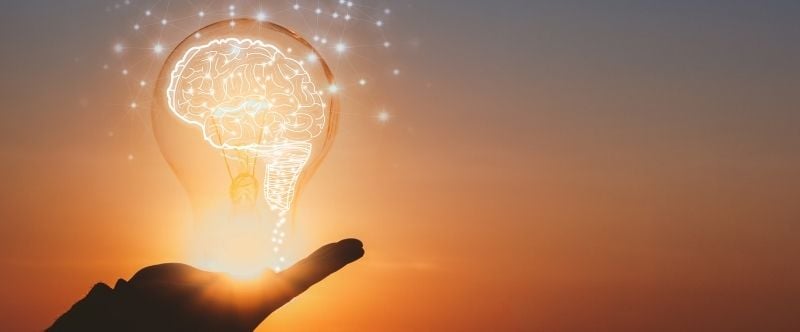 Design specifications and countless industry standards have guided the oil industry for years. However, the details of many project implementations often reside only on the hard drives of engineers and managers. In cases where essential data has been collected and archived, the ability to retrieve, interpret, and display the data has been ad-hoc and requires specialized personnel. Furthermore, information management systems have become unwieldy and cumbersome to interpret anything useful from the massive amounts of loosely structured data. Because of this, it is common for companies to need project-specific technical or management personnel to find and analyze data from past projects.
What can energy companies do to help minimize knowledge loss due to brain drain as they lose access to employees with critical knowledge? Enter AI. Artificial Intelligence (AI) is not yet capable of replacing employees with specialized design and implementation skills. However, it is a useful tool to analyze large data sets, perceive and react to those data sets, and even learn from those data sets. The time to implement an AI-driven data retrieval and analysis solution is now. Energy companies still have the knowledge needed to help train the AI, but time is running out.
It will be increasingly challenging to find new hires with technical skills as the tech-savvy move onto more stable technology-driven industries. A significant first step in retaining the value of your legacy information is investing in an AI-based information management solution. It doesn't matter if your company still relies on finding information on individual hard drives or if your company has already generated a massive data lake of underutilized information, now is the time to start your program to train machines to search, perceive and analyze your information.
Many people are overwhelmed on where to begin. Here are some suggestions to help you move from where you are now to an AI based management solution.
Understand the capabilities that are most critical to your business once upturn takes root.

Identify where you stand today in terms of data captured, and capabilities still retained.

Develop a sense of emerging knowledge gaps that are priority to address.

Catalog AI solutions, especially those that are coming from the start-up space.

Go through a rigorous evaluation and selection process of these AI solutions, realizing that no one solution is the silver bullet.
Protect your company from critical knowledge loss while you have the ability to do so.
Would you like to discuss some AI solution options for your company? Let's connect. Our digital strategist, Rob Lewis, has spent his career focused on providing customer centric software and data driven products and solutions.